Testimonials
Muhammad Ali Khwaja, iEARN-Pakistan Student Alumnus

I used to be a student member (1996-2000). iEARN will always be very special for me. The sense of empowerment which I felt through participating in different IEARN projects has been a defining factor in my life and career. I work for an investment bank in London and also write for newspapers and run a school in Pakistan. I often think about iEARN and always always feel indebted the network. I think it has a phenomenal value, both academic as well as social and cultural. On the academic side, I used to participate in student journalism projects (magazines of Cold Spring Harbour School, St Hilda's Gold Coast etc). The exposure and the encouragement which I got from seeing my work published was an amazing motivation. Now in my profession as an Equity Analyst, I write for a living. Other iEARN projects like clean water project were extremely insightful and valuable academically. However I think the single most important aspect of iEARN was that it made me feel that my opinion was worth something and was being listened to by someone.

---
Nicolle Boujaber-Diederichs, Teacher, Cypress Creek High School, Orlando, Florida USA

In tough economic times when buying a plane ticket is too expensive, my students have travelled the world through iEARN's web forum projects. iEARN has opened my students' eyes to a world full of unique cultures beyond Florida and Latin America and has broken many of their cultural stereotypes and misconceptions, especially about the Arab world. The global relationships I've built with teachers in other countries through the My Identity, Your Identity Project and iEARN's international conference in Morocco have been life changing and inspirational.

---
Zafer M, iEARN-Syria Student Alumnus
I owe to iEARN my first exposure to interacting with individuals from other parts of the world, along with realizing the value and importance of a cultural dialogue. I am very happy to have been involved with it as it has provided me with a unique perspective. In addition, working with iEARN greatly helped me improve my English.
---
Video Testimonials

Yoko Takagi, iEARN-Japan Country Coordinator
I am Yoko Takagi, iEARN-Japan Country Coordinator. The first time I met iEARN was in 1996 at the iEARN conference in Budapest. We often think that peace comes by through a big power... from someone who has a huge power such as economical. People often wait for peace to come from somewhere else, but I should say that peace is from you and me. And by creating a little smile and a few lovely words for your friends or other persons around you, that moment gives you peace. iEARN is the place that we learn how to create peace. I love it! - Interview at 2007 iEARN Annual Conference and Youth Summit, hosted by iEARN-Egypt.
---
Yu Chen Yu, iEARN-Taiwan Teacher
I am Yu Chen Yu from Taiwan. I joined iEARN in 2003. My favorite project is the Teddy Bear Project, which was my first project. Interacting with different people from different countries and cultural background has been quite an interesting and fascinating experience so far. iEARN has really changed my life. When I was in my first year to be a teacher, I participated in iEARN. At that moment, I did not think that teaching could be as fun. I really wanted to explore the world, and didn't think I could do that in a classroom. However, after joining iEARN, I had lots of opportunities to explore the world, even in the classroom, and that really broadened my horizons. - Interview at 2007 iEARN Annual Conference and Youth Summit, hosted by iEARN-Egypt.
---
Shaima Alraiy, Representative, iEARN-Yemen

I am Shaima Alraiy, country coordinator in iEARN-Yemen. We had a great experience with schools in Yemen. Teachers were very interested and worked so hard through Learning Circles. They were trained to train their students. Every group had their own project and they together searched for materials and information on the Internet and from other sources. They complete their projects and posted on Arabic forums. They communicated through the forums. Teachers keep working. I cannot decide which project is my favorite project. They were all great. - Interview at 2007 iEARN Annual Conference and Youth Summit, hosted by iEARN-Egypt.
Samah Haddad, iEARN Palestine Teacher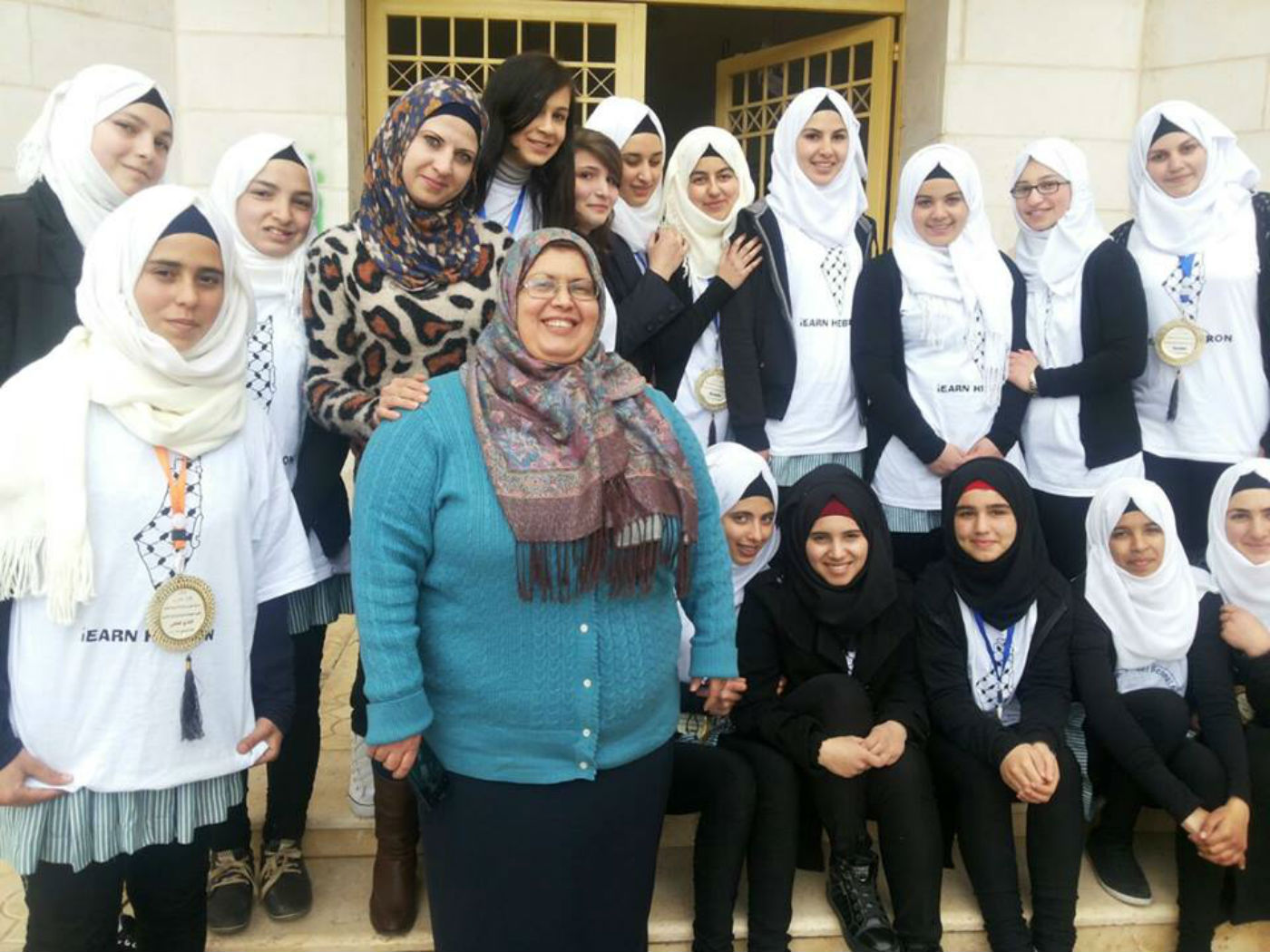 I am Samah Haddad From Hebron, Palestine and I want to share about my personal experience with iEARN from the first meeting with my coaches to the moment that I became one of the iEARN family.
At the beginning I attended more than one workshop with my coordinator Mrs. Kahraman Arafa as she trained us as a group with my colleagues on how to use the iEARN website and introduced this program for us and the aims of the program constructed on project-based learning. We met to share our experiences for using our accounts on the website and how to train our students to post their activities with others. Read more
Jehad Halawani, iEARN Palestine Alumna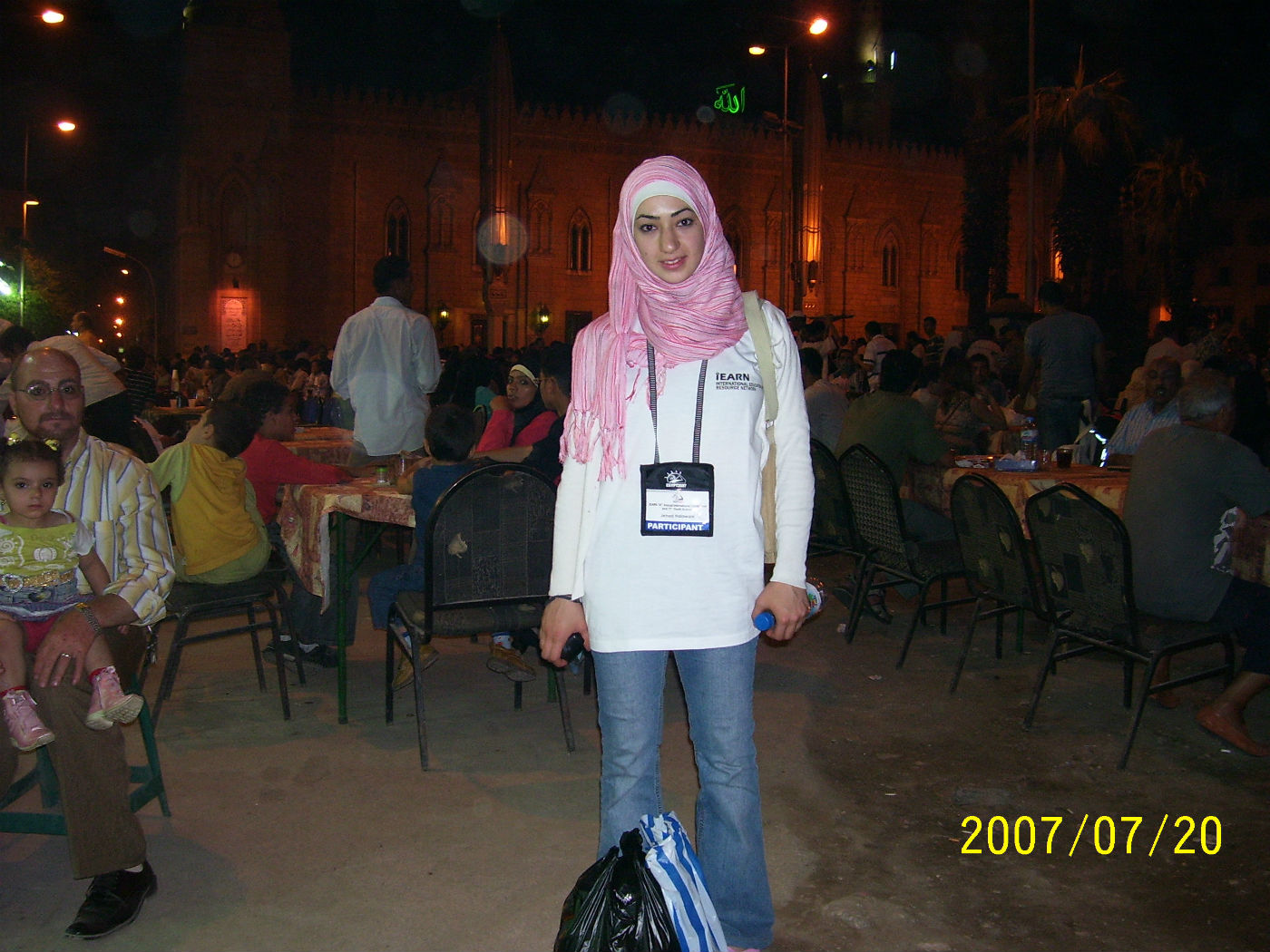 IEARN (International Education and Resources Network) has been a piece of my life since I started as a 10th grader in Palestine. Now and educator myself I still look back at the amazing benefits I have earned, just by being part of this great network.
Almost ten years now after being an active member, I think back and remember the first time I logged in to iEARN interactive forms. In 2004, many of my classmates had no computers at home never mention internet. We had the opportunity to use computers and surf the web at school. My English teacher (who is now Palestine's country coordinator at iEARN) had a greater vision in her mind; she wanted us to connect with the world that we know little about. Read more.
Nadia Haddad, iEARN Palestine Teacher
This kind of sharing knowledge globally helps me add ways and methods to my strategies process interacting with other teachers to exchange experiences. In order to make learning circles, share knowledge, information, discuss some issues, revise their lessons, post their personal statements, ask about something they've learned in their classes and to make competitions and quizzes.
iEARN is one of the learning tools which helps to learn better, to use the language well and for enhancing communication. In my opinion it is a chance to engage students in a manner that might not be entirely possible in traditional classes. Read more