iEARN-Jordan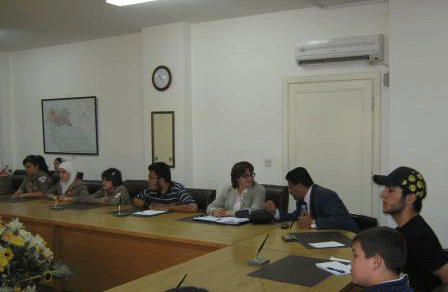 iEARN has conducted a number of teacher training programs across Jordan involving schools throughout the kingdom.
May 01, 2016
iEARN-Jordan conducted a first face-to-face BRIDGE Program workshop on April 21st, 2016 in Amman. Ten teachers participated in the workshop to learn about the new program and global, project-based learning with iEARN.
Read More
Apr 07, 2014
iEARN-Jordan to host a Project Expo and Hands-On Workshop as part of the Chris Stevens Youth Network.
Read More